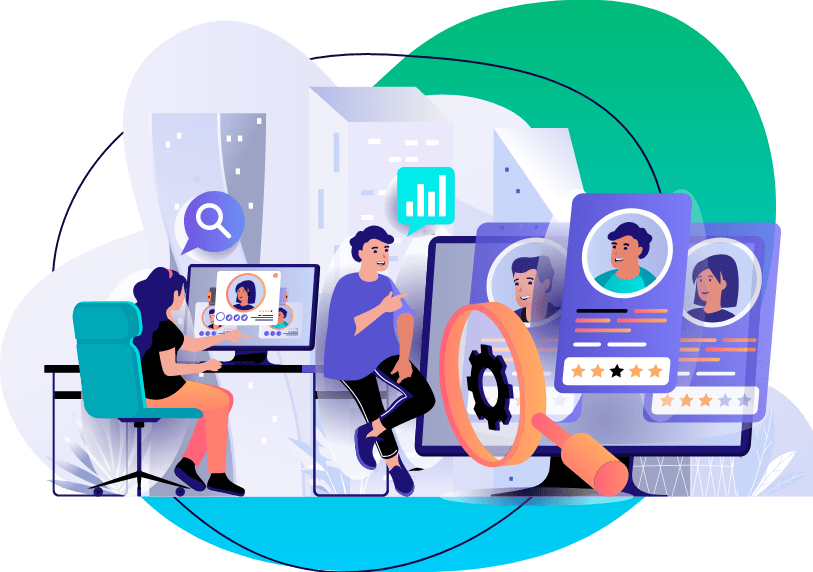 We Take Care of Building and Growing Your Human Resource Capabilities - So You Can Focus on Growing Your Business.
Sprint Recruiting
In a job-seekers market, where 76M people changed jobs last year, the auditable volume of your employer presence, the surgical accuracy of talent marketing, and speed are the dominating advantages we have over big-cap powerhouse employers! Our success is at the intersection of concepts other antiquated firms can't realize.

We leverage eCommerce and digital marketing strategies into talent marketing and advertising to create an employer PR strategy to bolster a Brand's narrative. We then layer in our own agile recruitment methodology to fill open positions - FAST!
HR Building
In small, fast-growing companies, new talent creates new business capabilities and strengthens services. This inherently creates human capital risk. The lack of talent redundancies created by growing the organization laterally may one-for-one impact those newly acquired capabilities and services. This is common and expected; so how do you insulate that risk?

We make sense of what feels like a kaleidoscope of HR prioritizes. We know precisely where to start to build a seamless, scalable, risk-mitigating, cost-appropriate HR ecosystem while harmonizing around a business strategy.
HR M&A Advisory
HR Growth Partners is the leading consulting firm when it comes to rapid M&A activity. Our insightful assessments will help you evaluate your human capital to make informed decisions about your organization's future.

They are designed to provide insight into the organization's activities, management, costs, and compliance to leverage headcount synergies, and unearth potential risks and fiduciary liabilities.

With our help, you'll be able to quickly evaluate your team's capabilities, blend cultures, and ensure success.
Practical HR Support
Alongside our other services, this is the perfect resource for small to mid-size companies. HR Growth Partners can provide general day-to-day enterprise-wide HR support and/or act as your PEO liaison.

We will risk assess and manage every aspect of your HR function, for example: employee relations, employee regulatory compliance, performance management, on/off-boarding, new/manage retirement plans, new/manage benefits, employee record keeping, and all the other things that are distracting you from growing and scaling your business.